Dangerous affairs: Carnivores in our backyards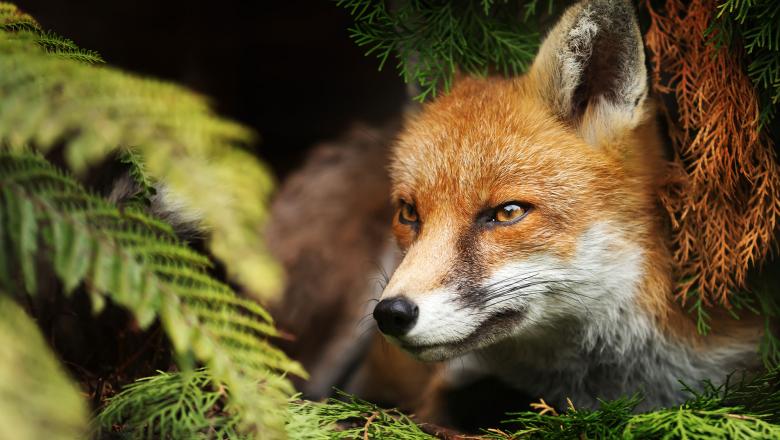 Echinococcosis in Wild carnivores of Slovenia
In the 5th century, Hippocrates, the ambitious physician, wants to find out what accually killed his patients despite his many attempts at treatment. He carefully examines their organs and notices cysts of various sizes filled with water, and he decides to call the disease "fluid-filled liver." Even then he knew that animals were somehow involved in the disease, but he didn't know how. Thousands of years later, we know that Hippocrates actually discovered two diseases, cystic and alveolar echinococcosis, caused in humans by dog and fox tapeworms. Infection occurs when humans accidentally come into contact with infected feces from wild (foxes, wolves, martens, badgers) or domestic carnivores (dogs or cats) that contain tapeworm eggs. The risk of infection can be significantly reduced simply by deworming our dogs and cats regularly, especially if they hunt small rodents or eat unexamined offal of omnivores (i.e. pig) and ruminants. During our study we sought answers directly from the addressee, i.e. foxes, martens, wolves, jackals, lynxes and otters (https://www.mdpi.com/2076-2615/12/17/2223).
Using molecular methods, we investigated the prevalence of the tapeworms Echinococcus multilocularis (EM), E. canadensis, and E. granulosus sensu stricto in the feces of populations of foxes, wolves, jackals, martens, lynx, badgers, and otters in Slovenia. Genetic material of the parasite EM was found in 29.1% of the examined foxes and 18% of the examined jackals. However, other tapeworm species could not be detected. The prevalence of EM depends on the region from which the sample originated, but not on the species, age or sex of the animal. In central and southern Slovenia, the prevalence of EM and thus the risk of infection is highest. However, due to the expansion of the habitat and the growing population, we believe that the jackal could become an important source of infection for EM in the future.
Authors: Petra Bandelj, Rok Blagus, Gorazd Vengušt in Diana Žele Vengušt
The veterinarian on duty
Emergency veterinary assistance for dogs and cats and a telephone number of constant readiness.
Library
A wide selection of domestic and foreign professional literature in the field of veterinary medicine and other sciences.
News list
Subscribe to our service announcements and helpful tips.
Important Numbers
Registration number, Activity code, Bank Account, Tax code.
NVI On-Call Service
List of staff on standby for purposes of control.
Location
Gerbičeva 60
SI-1000 Ljubljana
Slovenija
Sample Reception
Samples are received at several locations throughout Slovenia. See where.