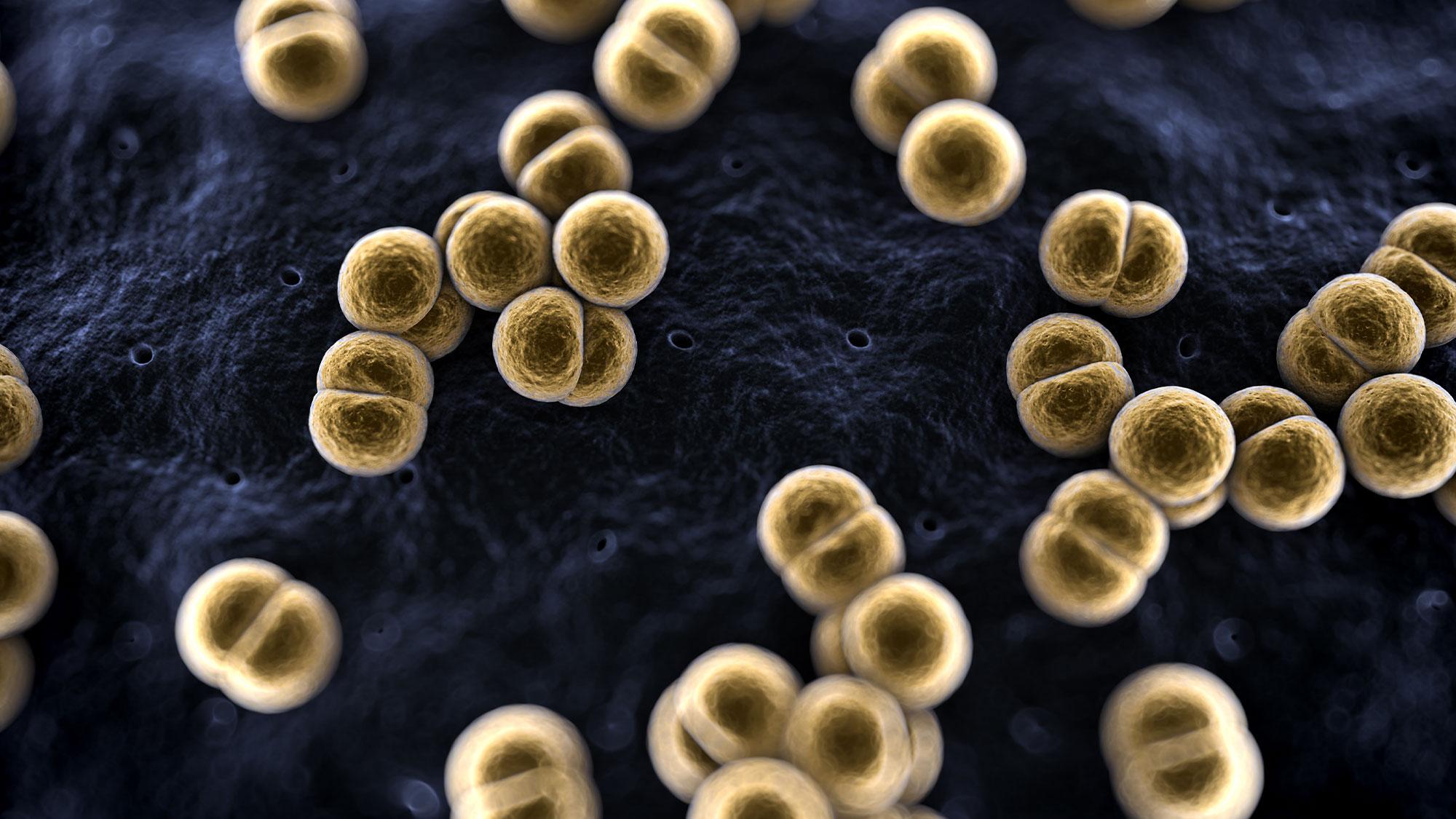 Institute of Microbiology and Parasitology
The laboratories of the Institute of Microbiology and Parasitology carry out diagnostics of infectious diseases of animals.
Work
We are equipped with state-of-the-art apparatus which are used to perform more than 280 microbiological methods.
Through virological, bacteriological, mycological, serological, parasitological and molecular investigations, the institute provides diagnostics of most contagious animal diseases under regulatory control as well as diagnostics of other economically important diseases of individual animal species. In addition to investigations for the needs of the state or official controls, it also carries out investigations for various clients (veterinary practices, animal owners, livestock, processing and pharmaceutical industries…). The institute operates 18 national reference laboratories for various fields of infectious diseases.
SIST EN ISO/IEC 17025:2017
Our management system is implemented according to SIST EN ISO/IEC 17025. We ensure our independence and impartiality and provide reliable and internationally recognised results.
Veterinary Faculty is accredited by Slovenian Accreditation with accreditation number LP-021 / in the field of testing (SIST EN ISO/IEC 17025). A list of accredited methods can be found in the Annex to Accreditation Document LP-021. Actual data on the flexible scope of accredited activity is available in the List of Methods with specified measurement uncertainty/method boundaries.
Research
Researchers at the Institute of Microbiology and Parasitology are involved in the Animal Health, Environment and Food Safety (P4-0092), national research programme, which follows the concept of 'One Health'. This is based on the recognition that human, animal and environmental health are inextricably linked. The aim of this research is to introduce new, rapid, comprehensive diagnostic approaches and to expand the usefulness of modern molecular-epidemiological methods for identifying pathogens to ensure animal health and well-being, expedient use of medication, and reducing economic damage. In addition, the institute is involved in several core projects, targeted research programmes and projects in the framework of bilateral and multilateral cooperation.
Tests
Equidae
Equine infectious anemia (EIA), equine infectious arteritis, viral rhinopneumonitis, equine plague, equine influenza (infectious cough in horses), vesicular stomatitis, West Nile virus infection (West Nile fever)…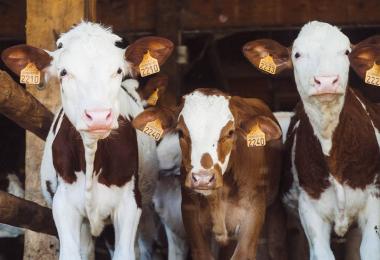 Cattle
Bovine viral diarrhoea (BVD), infectious bovine rhinotracheitis/infectious pustular vulvovaginitis (IBR/IPV), bluetongue, nodular dermatitis, foot-and-mouth disease, enzootic bovine leukosis, parainfluenza, bovine respiratory viral infections, papillomatosis, parapox virus (bovine papular stomatitis, cowpox virus)…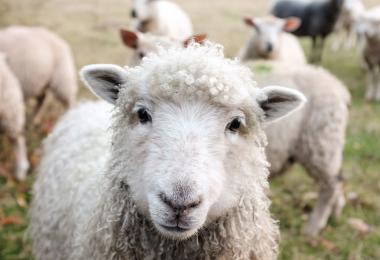 Small cattle
Viral arthritis/goat encephalitis, maedi-visna virus, cattle plague, infectious ectim (Orf virus), Schmallenberg virus, malignant catarrhal fever…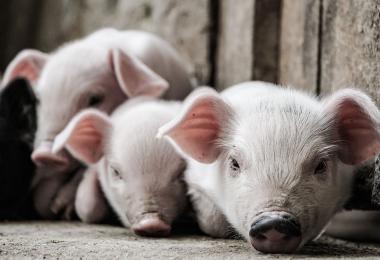 Pigs
African swine fever, classical swine fever, Aujeszky's disease(pseudorabies), porcine reproductive and respiratory syndrome (PRRS), viral inflammation of the stomach and intestines (TGE), vesicular disease, rotavirus and coronavirus infections ...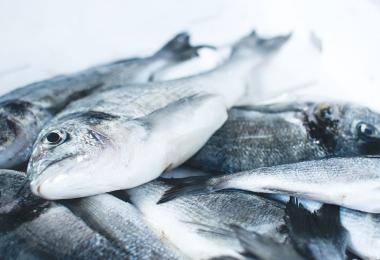 Fish
Viral haemorrhagic septicaemia (VHS), infectious haematopoietic necrosis virus (IHNV), infectious pancreatic necrosis (IPN), Koi herpes virus (KHV), carp spring viremia, epizootic haematopoietic necrosis, sleeping disease, and others.
Bacterial and mycological tests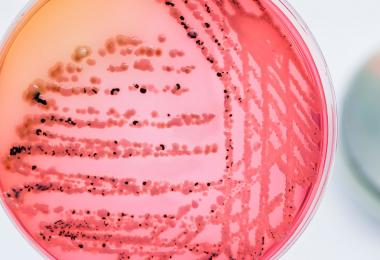 Pathogens
Identification of bacterial and fungal pathogens:
general bacteriological examination (skin, mucous membranes, urine, faeces, etc.),
targeted bacteriological tests (salmonella, campylobacter, Listeria monocytogenes, contagious equine metritis - CEM, detection of bacterial pathogens of bees and fish…),
general mycological examinations
directed mycological examinations (dermatophytes, aspergilli, yeasts)
tests for particularly dangerous bacteria in the laboratory of the 3rd biosafety level (crowding, brucellosis, tuberculosis, tularemia…)
molecular testing (PCR, PFGE, sequencing)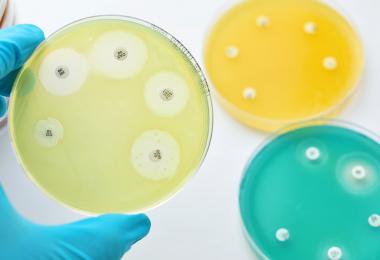 Resilience
Determining the resistance of bacteria to antimicrobial medicine - antibiograms:
disk diffusion method (DD)
determination of the minimum inhibitory concentration using the microdilution method (MIC)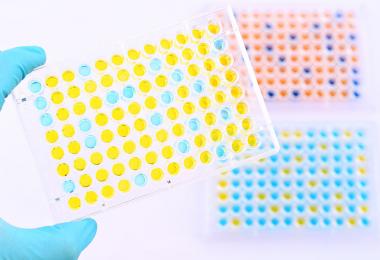 Antibodies
Detection of antibodies against bacterial and parasitic agents:
rapid agglutination (Rose Bengal test, RSAT): brucellosis
complement binding reaction (RVC): brucellosis, maleus, durina
immunofluorescence (IF): Lyme borreliosis, granulocytic anaplasmosis, erlihiosis, toxoplasmosis, leishmaniasis
enzyme-linked immunosorbent assay (ELISA): enzootic sheep smear (sheep chlamydiosis), Q fever, paratuberculosis, brucellosis, toxoplasmosis, leishmaniasis, neosporosis
Parasitological examinations
Examinations of excrement on internal parasites (mammals, tapeworms, cylindrical worms, protozoa)
Blood test for blood parasites (Babesia sp., Microfilariae)
Trichinella muscle examination using the digestive method
Examination of hair, skin shavings and swabs for the presence (determination) of external parasites (scabies, mites, ticks ...)
Examination of fish for Anisakis sp.
Examination of organs and tissues for echinococcosis and cysticercosis agents and other parasites
Determining parasites using molecular methods:
Babesia sp.
Neospora caninum
Giardia duodenalis
Trichinella - vrste
Contacts