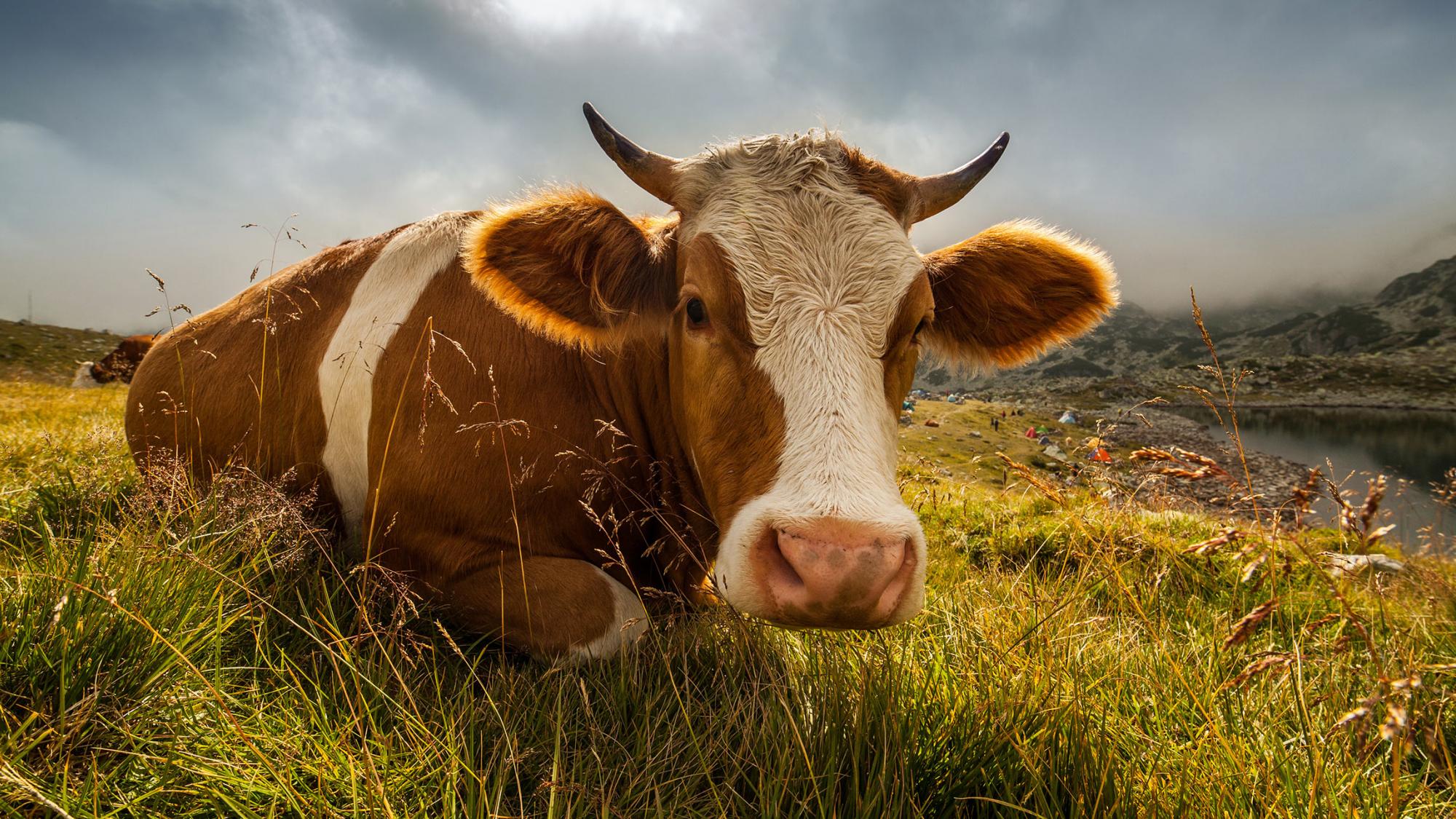 Mnenja, pojasnila in poročila
Mnenja in poročila Nacionalnega centra za dobrobit živali
Mnenja in pojasnila
Fiksacija zadnjih okončin pri kravah
V ob- in poporodnem obdobju lahko pride pri kravah do živčno-mišičnih ali vezivno-kostnih poškodb lokomotornega aparata, ki se kažejo v paraplegiji, težkem vstajanju in nestabilni stoji oz. hoji. Najpogosteje so takšna stanja posledica:
paralize obturatornega živca,
poškodbe aduktorjev,
rupture ligamentov,
dislokacije kosti medenice.
Ena izmed podpornih terapij oz. metod za sanacijo stanja in preprečevanja poslabšanja je fiksacija zadnjih okončin v področju biceljnih sklepov.
Živali je dovoljeno, ob ustrezni diagnozi in terapiji, zadnje okončine oz. področje neposredno nad bicljevim sklepom fiksirati z namestitvijo usnjenih, gumijastih, platnenih ali sintetičnih manšet, ki so med seboj povezane s trakom ali vrvjo. Razpon fiksacije ne sme biti krajši od razdalje izmerjene med kolčnima grčama zdravljene živali in ne daljši od 1 m. Čas zdravljenja ob pomoči opisane metode je običajno 3-6 tednov. Fiksacija zadnjih okončin ni primerna za preprečevanje poškodb zaradi tehnoloških napak, npr. spolzki podi, neprimerne rešetke, kot tudi ne za umirjanje živali med molžo.
Lečeči veterinarji fiksacije ne vpisujejo v Dnevnik veterinarskih posegov, saj jo običajno namestijo rejci sami, večinoma po ustnem navodilu veterinarja že pred prihodom le tega na intervencijo. To je dopustno. Morebitna medikamentozna terapija ob ustrezni diagnozi pa mora biti vpisana v Dnevnik veterinarskih posegov s strani lečečega veterinarja.
Degenerirane pasme, nehumani prevozi, privezovanje … Kako skrbimo za živali?
Intervju z dr. Ožbaltom Podpečanom, vodjo Nacionalnega centra za dobrobit živali na Veterinarski fakulteti Univerze v Ljubljani in predsednikom Veterinarske zbornice Slovenije, o nepotrebnem trpljenju, nedopustnih praksah pri ravnanju z živalmi, škodljivih posledicah pasemske vzreje, etičnih dilemah pri skrbi za udomačene živali in napredku pri izboljševanju njihovega počutja.
Sample Reception
Samples are received at several locations throughout Slovenia. See where.
The veterinarian on duty
Emergency veterinary assistance for dogs and cats and a telephone number of constant readiness.
Library
A wide selection of domestic and foreign professional literature in the field of veterinary medicine and other sciences.
News list
Subscribe to our service announcements and helpful tips.
Important Numbers
Registration number, Activity code, Bank Account, Tax code.
NVI On-Call Service
List of staff on standby for purposes of control.
Location
Gerbičeva 60
SI-1000 Ljubljana
Slovenija