Responsible Use of Antimicrobial Agents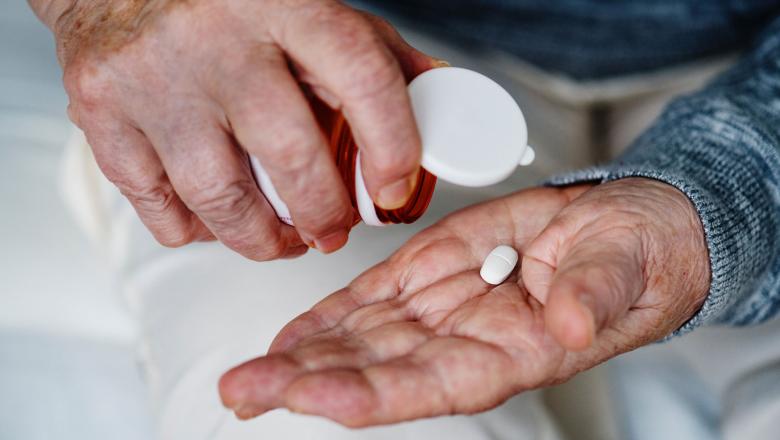 In our previous post we presented two posters created by a working group within the Federation of Companion Animal Veterinary Associations (FECAVA) showing the proper washing and disinfection of hands before surgery, as well as recommendations for the hygiene and control of infectious diseases in veterinary clinics.
This time we are providing tips for responsible use of antimicrobials. We all know that the excessive and unnecessary use of antibiotics in the treatment of humans and animals is a topical theme at the time of emergence, or rather the development of resistant bacteria. Therefore, veterinarians and doctors should prescribe such medicines in a reasonable way, with the aim of improving the health of the patient and not 'just in case'. However, responsible use of antibiotics can be greatly facilitated by animal owners and humans as patients by adhering strictly to the instructions given by a veterinarian/doctor, by not ceasing to take prescribed antibiotic treatments without first consulting a veterinarian/doctor, and by not starting to take them without medical advice.
In the next contribution we will present a poster showing appropriate antimicrobial protection for certain conditions.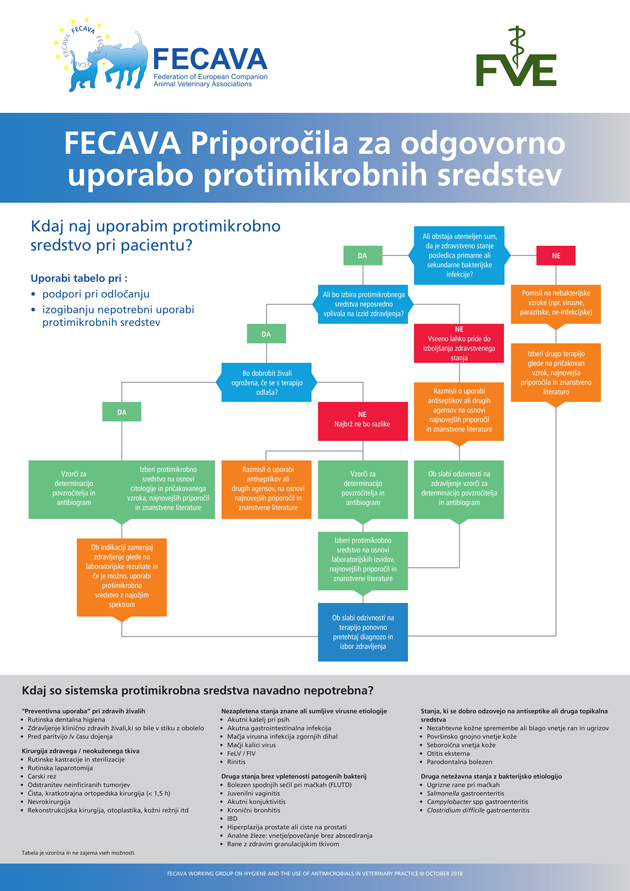 Poster: Recommendations for responsible use of antimicrobial agents (PDF)
Author: Assistant. Dr. Urška Ravnik Verbič, DVM
The veterinarian on duty
Emergency veterinary assistance for dogs and cats and a telephone number of constant readiness.
Library
A wide selection of domestic and foreign professional literature in the field of veterinary medicine and other sciences.
News list
Subscribe to our service announcements and helpful tips.
Important Numbers
Registration number, Activity code, Bank Account, Tax code.
NVI On-Call Service
List of staff on standby for purposes of control.
Location
Gerbičeva 60
SI-1000 Ljubljana
Slovenija
Sample Reception
Samples are received at several locations throughout Slovenia. See where.