'Pain Without Words' Handbook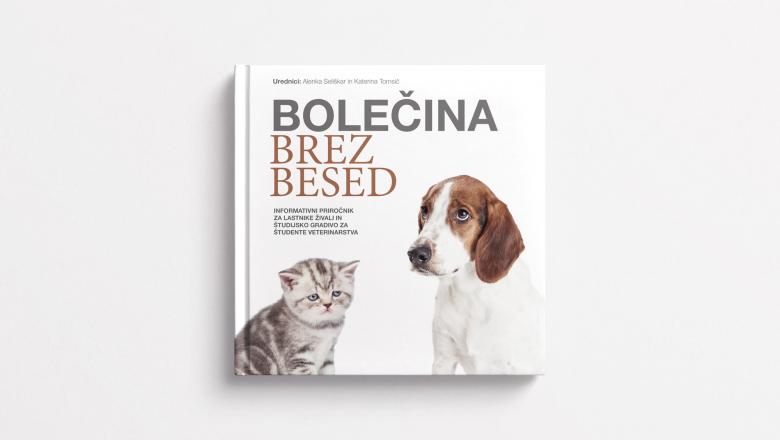 The 'Pain Without Words' handbook for animal owners and study material for veterinary students was created to help cat and dog owners and veterinarians identify pain in their pets.
It was created as part of the project 'Attitudes of Slovenian Veterinarians to Pain and Analgesia in Cats and Dogs: An Analysis of the Status and the Introduction of Rating Scales in Clinical Practice', which took place as part of the public tender 'The Path to Creative Knowledge 2017-2020' and was co-funded by The Republic of Slovenia and the European Union from the European Social Fund - link.
The manual is available in hard copy in the library of the Faculty of Veterinary Medicine and the National and University library (NUK). The first print run was made possible by GENERA SI d.o.o., part of Dechra Pharmaceuticals plc. The material is available in electronic form on the websites and Facebook profiles of the Faculty of Veterinary Medicine, the Clinic for Small Animals and the Veterinary Faculty Libraries
The veterinarian on duty
Emergency veterinary assistance for dogs and cats and a telephone number of constant readiness.
Library
A wide selection of domestic and foreign professional literature in the field of veterinary medicine and other sciences.
News list
Subscribe to our service announcements and helpful tips.
Important Numbers
Registration number, Activity code, Bank Account, Tax code.
NVI On-Call Service
List of staff on standby for purposes of control.
Location
Gerbičeva 60
SI-1000 Ljubljana
Slovenija
Sample Reception
Samples are received at several locations throughout Slovenia. See where.