The meeting of the international project "BestCHEESE" in Turkey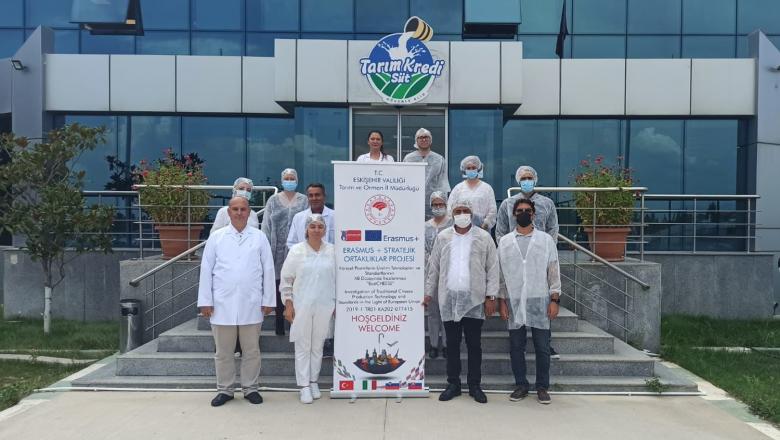 From 20 to 24 September 2021, an international meeting of the project "Investigation of Traditional Cheese Production Technology and Standards in the Light of European Union - BestCHEESE" was held in Turkey within the framework of the Erasmus+ programme and under the auspices of the Eskisehir Agriculture and Forestry Directorate.
The aim of the project is to standardize the production of dairy products by developing national hygiene and production standards.
Beside the Veterinary Faculty of the University in Ljubljana, research institutions from Turkey (Eskisehir Agriculture and Forestry Directorate, Ankara University Faculty of Veterinary Medicine, Batman Agriculture and Forestry Directorate), Italy (Azienda Sanitaria Provinciale di Agrigento) and Slovakia (Slovak University of Agriculture in Nitra) are participating in the project. For Slovenia, Tilen Vake, DVM and Neža Žnidaršič, DVM from the Veterinary Faculty participated in the meeting.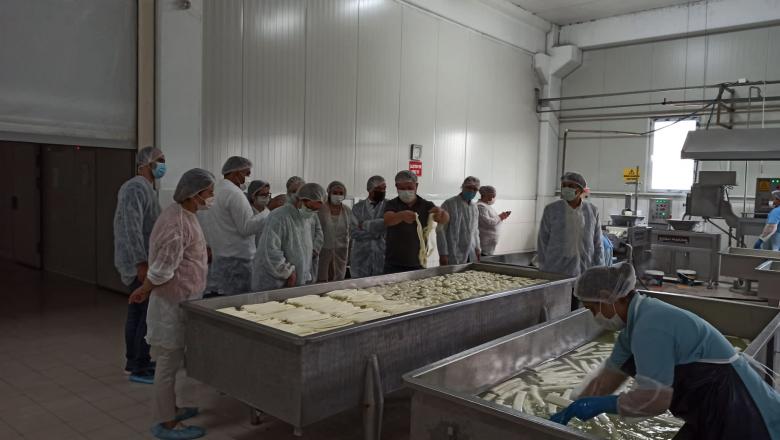 The meeting was opened by Ender Muhammed Gümüş, Eskişehir Provincial Director of Agriculture and Forestry, the representative of the host institution. The project coordinator, Dr. Hatice Olcay, DVM, gave a presentation on the project activities, impacts and outcomes. During the week, the participants of the meeting had the opportunity to visit four dairy farms dedicated to the production of local cheese and other dairy products. They visited production facilities in Eskişehir (Yeşilçay Dairy Enterprise, TMR Food, Tarım Kredi Dairy Enterprise, Mahmudiye-Çifteler Milk Producers Association). In addition to the tours of the cheese production facilities, several lectures were given on technological processes and European hygiene standards in the production of traditional cheeses. Participants from the Ljubljana Veterinary Faculty gave lectures on the production methods of Tolminc, Mohant, Bovec and Nanos cheeses.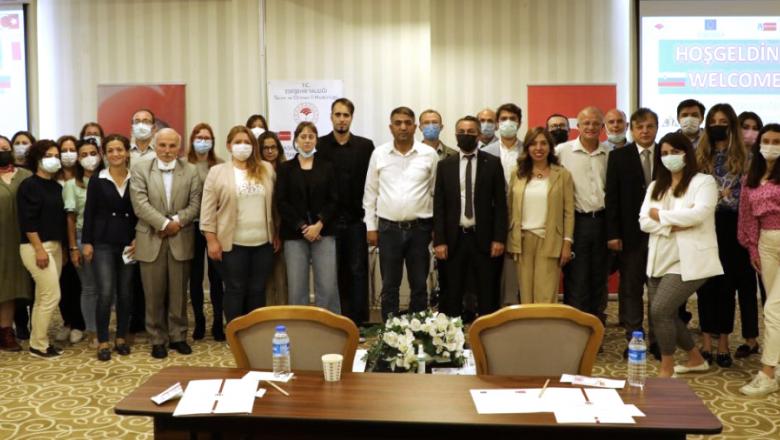 Further project meetings will take place in the European partner countries, the meeting is also planned in Slovenia. The conclusions of the project from this workshop will be the basis for the development of innovative and professional approaches that will lead to the modernization of milk processing and production in terms of quality and control standards in all EU countries. The main outcome of the project will be 10 lessons in five different languages, accessible to everyone, and two different training modules.
The veterinarian on duty
Emergency veterinary assistance for dogs and cats and a telephone number of constant readiness.
Library
A wide selection of domestic and foreign professional literature in the field of veterinary medicine and other sciences.
News list
Subscribe to our service announcements and helpful tips.
Important Numbers
Registration number, Activity code, Bank Account, Tax code.
NVI On-Call Service
List of staff on standby for purposes of control.
Location
Gerbičeva 60
SI-1000 Ljubljana
Slovenija
Sample Reception
Samples are received at several locations throughout Slovenia. See where.