The attitudes of Slovenian veterinarians towards pain in dogs and cats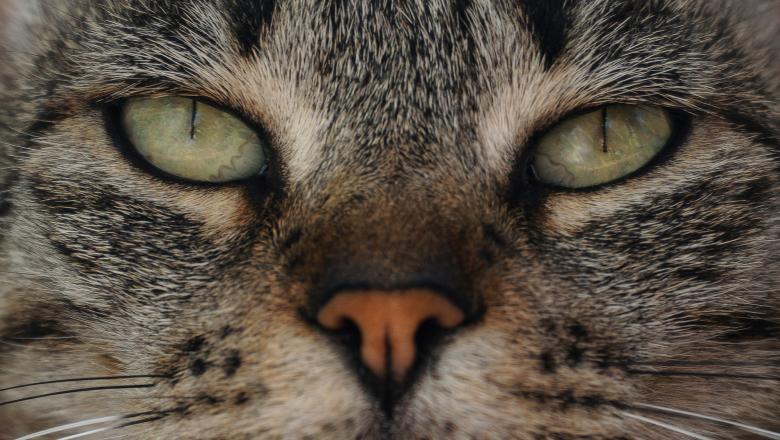 A survey study on the recognition and treatment of pain in dogs and cats by Slovenian veterinarians.
The aim of the study was to obtain information on pain management in dogs and cats by Slovenian veterinarians, and to compare it with reports from other countries. An online survey was created and questions pertained to demographic data, self-evaluation of acquired and current knowledge, attitudes toward pain and evaluation of actual knowledge, assessment of chronic and acute pain and pain due to surgery or medical conditions, and the use of analgesics.
The response rate was 11%. From 680 registered members of the Veterinary Chamber of Slovenia, 73 veterinarians completed the survey. Most of the respondents were women (71.2%) working in small (60.3%) or mixed (21.9%) animal practices. A more recent year of graduation was positively correlated to the self-reporting of knowledge acquired during undergraduate studies and to current knowledge about the topic. Cats were assigned higher scores for signs of acute pain compared to dogs. Female respondents assigned higher scores compared to male respondents for chronic pain in dogs. Dogs were assigned higher pain scores for surgical procedures or medical conditions than cats. The most frequently used non-steroidal anti-inflammatory drugs (NSAIDs) in dogs and cats were meloxicam and carprofen, and butorphanol was the most commonly used opioid. The choice of NSAID was influenced by perceived effectiveness, experience with use and anti-inflammatory effect. Opioid use was influenced by experience with use and perceived effectiveness. In conclusion, Slovenian veterinarians acknowledged the importance of pain management as reported for other European countries. However, the use of multimodal analgesia is limited, and inadequacies remain in the pain management of cats.
The authors thank students Lana Jurman, Anja Kalin, Matic Mrzdovnik, Lara Ravnik, Eva Regoršek, Laura Vlaj and Anja Zidar who provided help in designing the questionnaire. We also thank Sara Belak Bučar from Genera SI, a member of Dechra Pharmaceuticals PLC group for help in designing the questionnaire and Anita Kermavnar from Veterinary Chamber of Slovenia for allowing the use of the National Veterinary Register and helping with the survey distribution.
The authors acknowledge the financial support from the Republic of Slovenia, Ministry of Education, Science and Sport and European Union from European Social Fund within the programme Creative path to knowledge 2017 – 2020 and Slovenian Research Agency, programme group P4-0053.
Authors: Katerina Tomsič, Kristina Rakinić, Cvetka Sokolov, Alenka Seliškar.
Full article was published in Veterinary anaesthesia and analgesia.
Sample Reception
Samples are received at several locations throughout Slovenia. See where.
The veterinarian on duty
Emergency veterinary assistance for dogs and cats and a telephone number of constant readiness.
Library
A wide selection of domestic and foreign professional literature in the field of veterinary medicine and other sciences.
News list
Subscribe to our service announcements and helpful tips.
Important Numbers
Registration number, Activity code, Bank Account, Tax code.
NVI On-Call Service
List of staff on standby for purposes of control.
Location
Gerbičeva 60
SI-1000 Ljubljana
Slovenija