Brezplačno testiranje prašičev na okužbo z virusom influence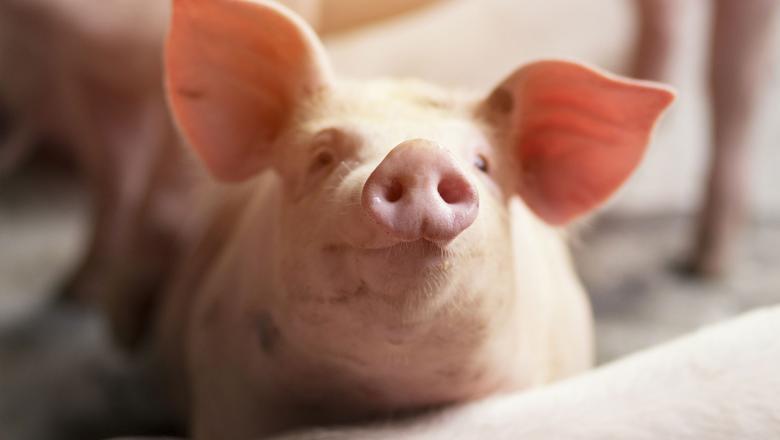 Na Veterinarski fakulteti izvajamo študijo v okviru projekta CRP V4-1803 z naslovom Detekcija virusov influence tipa A v okoljskih vzorcih, krmi in nastilju ter priprava algoritma za diagnostiko influence pri prašičih, katerega nosilka je dr. Brigita Slavec.
V okviru projekta bi vam radi ponudili možnost brezplačnega testiranja prašičev na okužbo z virusom influence.
V primeru, da bi v rejah prašičev ugotovili pojavljanje povišane telesne temperature in respiratorne motnje, vas pozivamo, da odvzamete nosne brise obolelih prašičev in bris hlevskih površin, to je bris krmilnika, napajalnika ter ograje boksa, ki se jo prašiči najbolj dotikajo (en bris za vse površine istega hleva). Za vzorčenje lahko uporabite suhe bombažne brise, ali brise iz umetnih vlaken. Prosimo, če brise označite in shranite na hladno ter jih pošljete na Veterinarsko fakulteto, Cesta v mestni log 47 na Inštitut za perutnino, ptice, male sesalce in plazilce in sicer dr. Brigiti Slavec ali jih oddate na regionalnih enotah NVI z označenim naslovom: za Inštitut za perutnino, ptice, male sesalce in plazilce (dr. Brigita Slavec).
 
Če bi potrebovali vatenke za odvzem suhih brisov, jih lahko dobite pri dr. Brigiti Slavec oz. sporočite, da vam jih pošljemo po pošti. Prosimo, če ob pošiljanju vzorcev izpolnite spremni dopis in označite vzorce. Vzorce bomo brezplačno pregledali z molekularno metodo PCR na prisotnost nukleinske kisline virusa influence in vam sporočili rezultate.
 
Za morebitna vprašanje se lahko obrnete bodisi na dr. Brigito Slavec (brigita.slavec@vf.uni-lj.si; 01 477 9240) ali na dr. Marino Štukelj (marina.stukelj@vf.uni-lj.si; 01 477 9206).  
The veterinarian on duty
Emergency veterinary assistance for dogs and cats and a telephone number of constant readiness.
Library
A wide selection of domestic and foreign professional literature in the field of veterinary medicine and other sciences.
News list
Subscribe to our service announcements and helpful tips.
Important Numbers
Registration number, Activity code, Bank Account, Tax code.
NVI On-Call Service
List of staff on standby for purposes of control.
Location
Gerbičeva 60
SI-1000 Ljubljana
Slovenija
Sample Reception
Samples are received at several locations throughout Slovenia. See where.