Free Specialist Examinations of Oral Cavities and Teeth in Working Dogs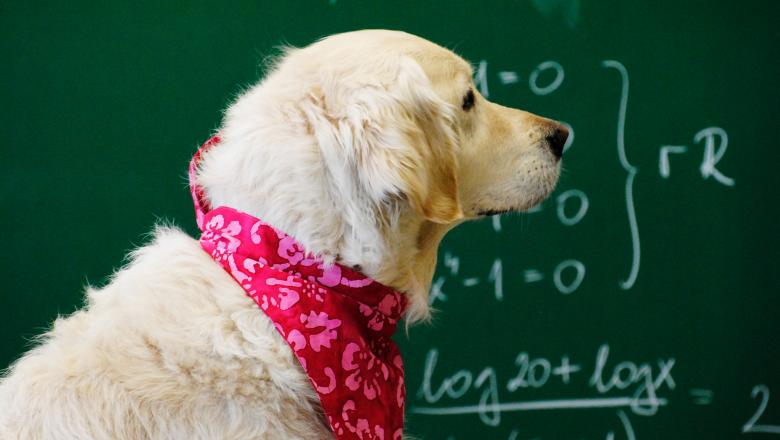 Picture: Mojca Trampuš, Šapa at work
A Healthy Oral Cavity for Great Working Results - Free Professional Oral and Dental Dog Examination Programme.
The year has been and gone in the blink of an eye and it's time for a preventative examination of your working dog's oral cavity and teeth!
In July we once again invite you and your dog, or dogs, to join the free specialist oral and dental inspection programme. The programme is intended for dogs who, through their work, serve society uncompromisingly - police and military dogs, guide dogs, rescue dogs and therapy dogs. The goal of the programme is to provide these animals with dental and oral health. Dental and oral diseases can cause animals discomfort and pain, thus affecting their ability to work. In addition, some oral diseases can also be life-threatening, especially if they are not detected early.
Free examinations will be performed by a specialist in veterinary dentistry, Assist. Prof. Ana Nemec, Doctor of Veterinary Medicine, AVDC, EVDC. It should be noted that the accuracy of a dog's oral examination depends to a large extent on how much the dog allows for an oral examination, since no sedatives or anaesthetics will be used in the examinations of the animals. Upon completion of the examination, the guide and/or owner of the animal will be informed of the outcome and given a proposed plan for any further diagnosis and treatment. Further diagnostics and treatment are not included in the programme itself. During the examination, the veterinary dentist will also discuss with you (the owner or guide of the working dog) the importance and proper implementation of regular oral hygiene at home and the importance of preventive examinations.
The examinations will be carried out on Wednesdays in July 2019 between 4pm and 5.30pm at the Small Animal Clinic of the Veterinary Faculty at the University of Ljubljana (Cesta v Mestni Log 47, 1000 Ljubljana). To make an appointment by email please contact Ana Nemec at ana.nemec@vf.uni-lj.si or call the clinic reception on 01/4779-277.
We look forward to your visit!
News list
Subscribe to our service announcements and helpful tips.
Important Numbers
Registration number, Activity code, Bank Account, Tax code.
NVI On-Call Service
List of staff on standby for purposes of control.
Location
Gerbičeva 60
SI-1000 Ljubljana
Slovenija
Sample Reception
Samples are received at several locations throughout Slovenia. See where.
The veterinarian on duty
Emergency veterinary assistance for dogs and cats and a telephone number of constant readiness.
Library
A wide selection of domestic and foreign professional literature in the field of veterinary medicine and other sciences.