Endocrine disrupting chemicals ‒ our investigations of bisphenol A in the sheep model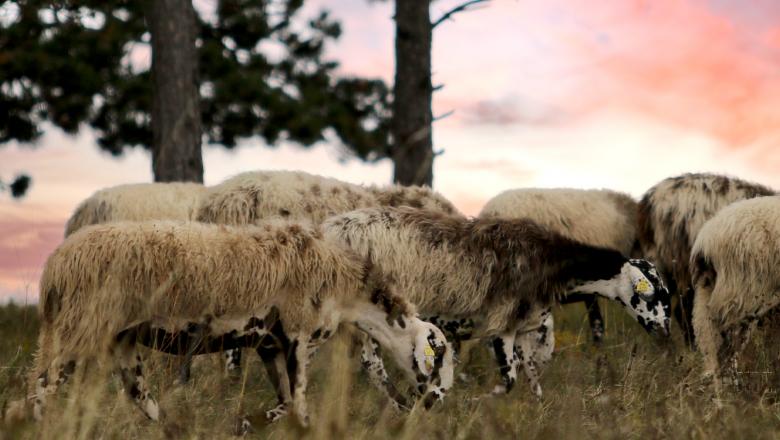 Toxicokinetics of bisphenol A in sheep and its effects on bones and reproductive organs of rams in puberty.
Bisphenol A (BPA) is an anthropogenic chemical and one of the best known endocrine disrupting chemicals (EDCs) that cause imbalances in the endocrine system. Due to its massive global production and widespread use, it is constantly present in the environment. It is mainly used in the production of polycarbonate plastic for packaging. Its use in baby bottles was banned some time ago.
Harmful effects of EDCs, including BPA, at high doses have been demonstrated, such as effects on the incidence of cancer, obesity, and heart disease, but the effects of low doses to which both humans and animals are exposed in daily life remain controversial. Exposure can be particularly problematic during critical periods of organismal development when the endocrine system is developing, such as during pregnancy, childhood, and puberty. Due to the actuality and lack of clarity in this area, BPA is one of the most studied compounds today.
With our ecotoxicological research, for which we previously obtained all necessary permits and which took place in 2017, we studied the pathway of BPA through the organism of a sheep as a model animal, its effects on bones and male reproductive organs during puberty, and its excretion into the environment. Sheep are mammals intended for human consumption, and as grazing animals they are also a bioindicator of environmental pollution. Usually, animal experiments are conducted on laboratory rodents, but we conducted the research on an alternative animal model - small ruminants housed in the Center for Sustainable Recultivation Vremščica, which is part of the Veterinary Faculty. We used sheep of the autochthonous Slovenian dairy breed Istrska pramenka, which we repeatedly administered very low doses of BPA that are possible in the environment and yet can be chemically detected. First, we performed a pilot experiment where we used a sheep with a suckling lamb and found that BPA was excreted mainly through urine and to a lesser extent through milk and feces. To evaluate BPA concentrations in complex biological samples, we developed chemical methods to determine BPA in blood plasma, milk, urine, and feces, and toxicokinetic parameters were evaluated using toxicokinetic models. The second experiment was conducted with a group of 14 pubescent rams, half of which were administered with BPA daily for two months, and at the end of the experiment, all the animals in the experiment were euthanized. We concluded that BPA at a lower dose did not affect the reproductive organs of rams significantly, because we did not detect histopathological changes in the testes of rams that had received BPA. BPA could affect sperm concentration and morphology, but the differences in our study were not statistically significant. Further studies with larger numbers of animals would be needed to confirm the effect of BPA on reproductive organs of rams. Also, no effects were detected on bone morphology of growing rams. We studied macro- and microstructrue of bone tissue; however, a low dose of BPA seemed not to affect bone geometry and biomechanics. Only mineral analysis showed decreased manganese and increased copper content in the femurs of the BPA-exposed rams, which could affect bone properties in the long term of BPA exposure. Analysis of BPA residues in edible tissues taken at the end of the trial also showed a low proportion of total potential daily intake relative to the European Food Safety Agency's (EFSA) tolerable daily intake currently in force. With the expected drastic reduction of this limit, the health risk for consumers would increase significantly.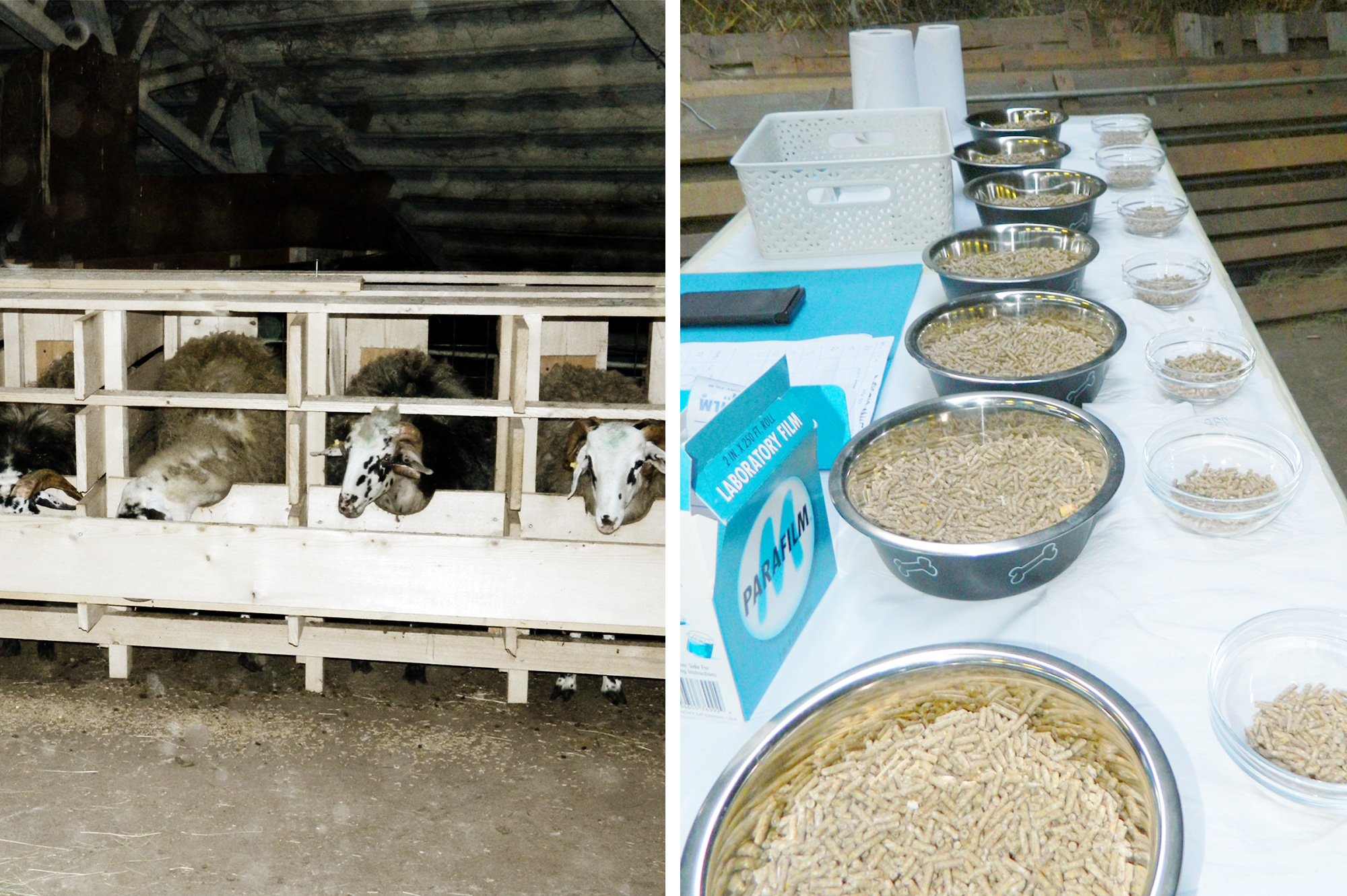 The research presented is enriched by the interdisciplinary nature of the research areas involved, inter-institutional (including the Clinic of Reproduction and Farm Animals ‒ Infrastructure Centre for Sustainable Recultivation Vremščica and the Institute of Preclinical Sciences of the Veterinary Faculty of University of Ljubljana, and the Institute of Clinical Chemistry and Biochemistry of the University Clinical Center in Ljubljana), inter-faculty (including the Faculty of Pharmacy, the Faculty of Civil and Geodetic Engineering, and the Biotechnical Faculty – Department of Animal Science of the University of Ljubljana), and international (including Switzerland, Sweden, the Czech Republic, and Iran) collaboration. By choosing sheep as model animals, veterinary medicine as a profession contributes to solving the issue of the impact of pollutants on living beings with which we share the environment.
Funding: This research was funded by the Slovenian Research Agency programs (Javna agencija za raziskovalno dejavnost Republike Slovenije, ARRS) P4-0092, P4-0053. Tch. Asst. Dr. Sabina Šturm was a recipient of the ARRS Postgraduate Doctoral Program Fellowship to fund young researchers.
We successfully presented the results of our study in five articles published in renowned international journals in 2020-2022. The results of the pilot experiment and the findings on the toxicokinetics of BPA in rams and the effects on testes were presented in three articles (Scientific Reports - IF 4.38, Journal of Environmental Science and Health, Part B - IF 1.99 and Toxics – IF 4.47) and are part of the doctoral dissertation of Tch. Asst. Dr. Sabina Šturm (under the supervision of Sr. Res. Fell. Vesna Cerkvenik-Flajs and co-supervision of Assist. Prof. Dr. Tanja Švara). We have published the results of the examination of the bones in the journal Animals - IF 3.23 and the results of the residues in tissues in the journal Environmental Science and Pollution Research - IF 5.19.
Links to published articles
Pilot experiment with one sheep:
Rams ‒ toxicokinetics and effects on testes:
Rams ‒ bones (in cooperation with the Institute for Preclinical Sciences):
Rams – edible tissues:
Prepared by:
Tch. Asst. Dr. Sabina Šturm
Tch. Asst. Dr. Jana Brankovič
Sr. Res. Fell. Vesna Cerkvenik Flajs
The veterinarian on duty
Emergency veterinary assistance for dogs and cats and a telephone number of constant readiness.
Library
A wide selection of domestic and foreign professional literature in the field of veterinary medicine and other sciences.
News list
Subscribe to our service announcements and helpful tips.
Important Numbers
Registration number, Activity code, Bank Account, Tax code.
NVI On-Call Service
List of staff on standby for purposes of control.
Location
Gerbičeva 60
SI-1000 Ljubljana
Slovenija
Sample Reception
Samples are received at several locations throughout Slovenia. See where.