Coronavirus – Disinfecting the Environment
Updated on 18. 3. 2020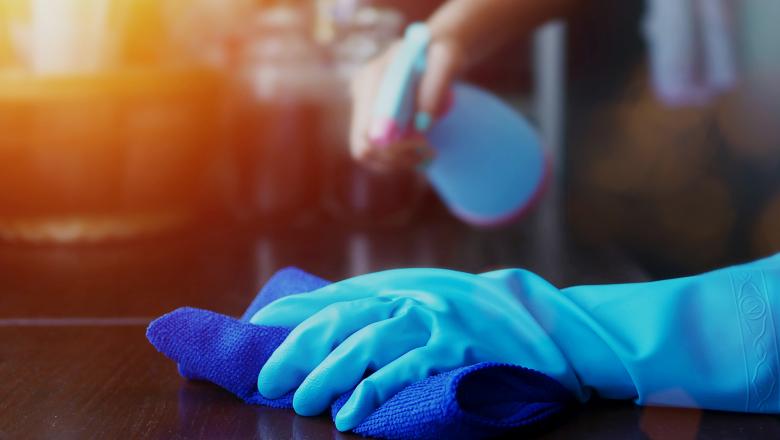 Given that the SARS-CoV-2 virus can survive in a vicinity for at least a few days, it is advisable to always disinfect any potentially infected areas prior to re-use.
The antimicrobial efficacy of various disinfectants has been demonstrated to date for other types of Corona viruses (Table 1). Some of these active substances are also found in commonly used household products (e.g. sodium hypochlorite or ethanol (medical alcohol)). Studies on various types of Corona viruses have found that, for example, 70% ethanol performs better than 0.06% sodium hypochlorite. SARS-CoV is considered to be sensitive to sodium hypochlorite at a concentration of 0.05-0.1% - the disinfectant must be active for at least five minutes. Alcohol or ethanol is only effective in concentrations above 65%, while home-made spirits and similar alcohol drinks do not destroy the virus.
Table 1: Antimicrobials that are effective in different types of Corona viruses
Substance
Concentration
Ethanol
70%
Sodium hypochlorite

0.05 – 0.1% for SARS-CoV

0.1 – 0.5% for human Coronavirus 229E

Povidone-iodine
10 %
Glutaraldehyde
2 %
Isopropanol
50 %
Benzalkonium chloride
0.05 %
Sodium chlorite
0.23 %
Formaldehyde
0.7 %
Process of Cleaning at Home
Although there is currently no concrete scientific evidence of the efficacy of various disinfectants against the SARS-CoV-2 virus, it is first recommended that areas are cleaned using a neutral detergent (conventional cleaner) followed by disinfection using 0.1% sodium hypochlorite (dilute bleach at a ratio of 1:50 by mixing 1dcl of bleach with 50dcl (5 litres of water)). Surfaces that cannot be cleaned with bleach should first be cleaned using detergent and then disinfected using 70% ethanol.
When cleaning don't forget that you also need to protect yourself using suitable protective equipment. If reusable protective equipment (gloves, etc.) is used, It should be disinfected with bleach or ethanol after use. Rooms should be well ventilated during cleaning.
Those textiles that allow, should be washed at 90°C using washing powder. If textiles cannot be washed at a high temperature, chemicals such as bleach or other preparations containing sodium hypochlorite should be used.
Care for the Cleanliness of Pets
Before entering or returning home, it is advisable that the paws of dogs who are regularly taken for walks are washed using detergent/soap. Dogs' owners/carers should also wash their hands and disinfect them using a hand sanitizer containing alcohol or other disinfectants. Many owners also use shampoos and solutions containing chlorhexidine, which is a suitable disinfectant. Gloves should be used when washing dogs' paws, and owners/carers should ensure that they wash their hands thoroughly following the procedures for proper hand washing.
We also recommend that you shorten your walks appropriately and ensure you keep an appropriate distance from other pedestrians. However, if you still find yourself among a larger group of pedestrians, be sure to wipe your dog's fur using a disinfectant and a paper towel or disposable cloth on returning home.
Extracted from: Interim guidance for environmental cleaning in non-healthcare facilities exposed to SARS-CoV-2 (18.2.2020), European Centre for Disease Prevention and Control.
The veterinarian on duty
Emergency veterinary assistance for dogs and cats and a telephone number of constant readiness.
Library
A wide selection of domestic and foreign professional literature in the field of veterinary medicine and other sciences.
News list
Subscribe to our service announcements and helpful tips.
Important Numbers
Registration number, Activity code, Bank Account, Tax code.
NVI On-Call Service
List of staff on standby for purposes of control.
Location
Gerbičeva 60
SI-1000 Ljubljana
Slovenija
Sample Reception
Samples are received at several locations throughout Slovenia. See where.