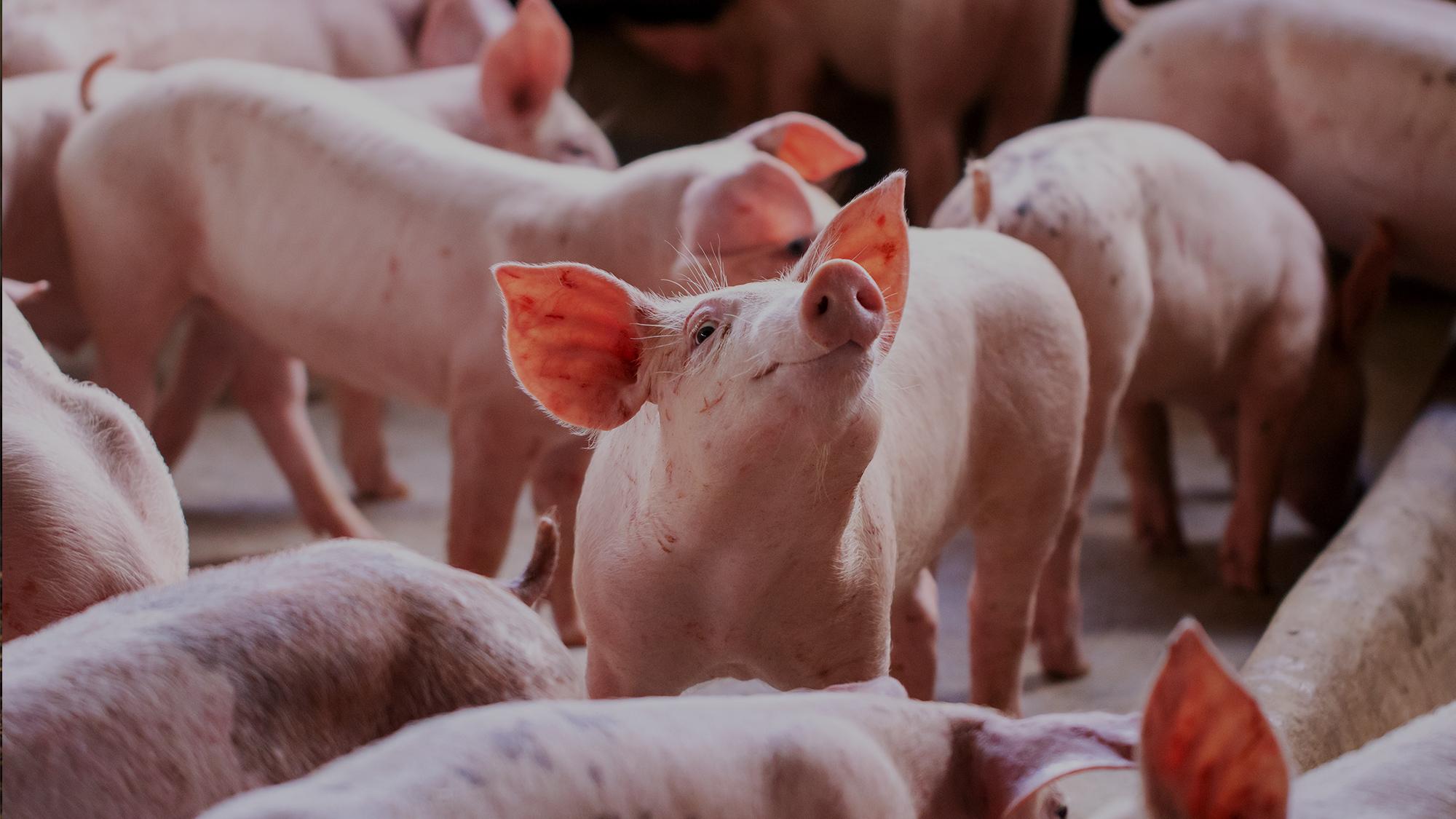 Risk-assessment of the introduction of African swine fever virus into domestic pig holdings

General Data
| | | |
| --- | --- | --- |
| Member of UL | Veterinary faculty | |
| Name of the leading partner | Veterinary faculty, UL | |
| Status | Leading partner | |
| Project code/Project No. | CRP V4 - 2039 | |
| Project Title | Risk-assessment of the introduction of African swine fever virus into domestic pig holdings | |
| Project period | 1.4.2021 - 31.3.2023 | |
| Yearly sum of FTE | 0,2 FTE | |
| Leader | Assoc. prof. dr. Marina Štukelj | |
| Scientific field | Veterinary medicine | |
Project phases
PP1: state and evaluation of implementation of biosecurity measures on Slovenian pig farms
PP2: risk analysis for ASF introduction/transmission and directives for competent authorities for adjustments of protective measures
PP3: establishment of guidelines for biosecurity measures on commercial, non-commercial and outdoor pig farms and guidelines for biosecurity control for competent authorities
PP4: raising awareness and education of pig breeders
Project description
We want to investigate the probability of African swine fever (ASF) virus being transmitted to domestic pig holdings with the most accomplished research approach. Based on these findings, we will prepare a list of biosecurity measures for owners of commercial pig farms (CPF), non-commercial pig farms (NPF) and outdoor pig farms (OPF).
Forty-five pig farms' biosecurity measures will be evaluated with Biocheck.UGent (BUG) https://www.biocheck.ugent.be/) questionnaire. All types of pig farms (CPF, NPF, OPF) will be evaluated.
The aim of first project phase (PP1) is to assess and evaluate the biosecurity level on Slovenian pig farms with BUG questionnaire.
Assessment of biosecurity level will also be based on data collected with »pig categorization system« implemented in 2021 with document entitled Order on the systematic monitoring of animal health status, disease eradication programmes and vaccination in 2021 (Uradni list RS, št. 197/20).
Data analysis and statistical analysis will be performed with the R-commander software tool (R Development Core Team). Results of analyses will help determining the risk for ASF introduction into individual pig farm.
Analysis of wild boar population density based on annual hunting reports around the farm areas will provide the insight to direct risk of ASF transmission from feral to domestic pigs.
PP2 will cover analysis of results from PP1 based on previously established farm categories (CPF, NPF, OPF) and determine in which of these categories biosecurity is the lowest and therefore the risk for ASF introduction is the highest. Statistical analyses and comparison between the categories will be the cornerstone for further guidelines aiming to prevent the disease introduction. Risk assessment will be done for every individual farm. Farms with the highest risk for transmission from feral pig population will receive special treatment to prevent that transmission from happening. Research based guidelines will be set for competent authorities for surveillance and implementation of protective measures against ASF.
Based on every biosecurity assessment on all farms, BUG questionnaire results and results from the Order 2021, a standard farm biosecurity protocol guidelines will be established (PP3).
Different lectures and educational courses and discussion of Slovenian farm biosecurity level results will be prepared and presented to the farm owners in different regions of Slovenia. Results and literature with biosecurity measure plans for all types of farms will be available on Veterinary faculty website (PP4).
Structure of the project group
Marina Štukelj
Irena Golinar Oven
Jan Plut
Tadej Malovrh
Gorazd Vengušt
Tanja Knific