Testiranje živali na okužbo z virusom SARS-CoV-2
Posodobljeno dne 21. 10. 2020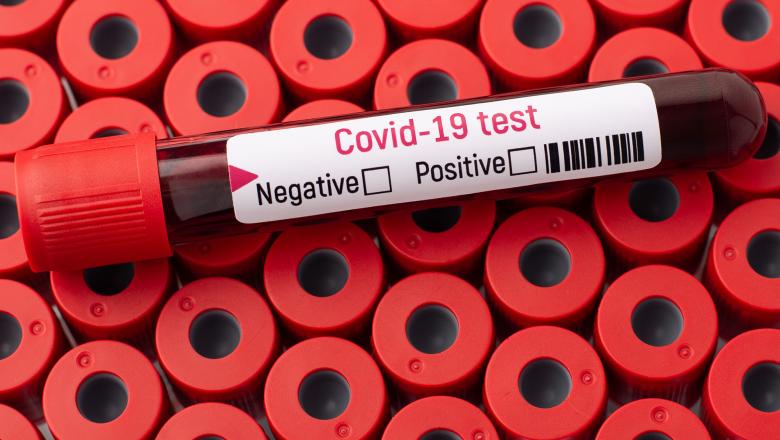 Na Veterinarski fakulteti izvajamo testiranja živali na prisotnost virusa SARS-CoV-2.
Testiranje na prisotnosti virusa SARS-CoV-2, ki ga izvajamo na Veterinarski fakulteti, je namenjeno predvsem živalim iz gospodinjstev kjer so bili ugotovljeni pozitivni primeri pri ljudeh, oziroma so ljudje okužbo preboleli. Za živali teh lastnikov je testiranje brezplačno.
Za lastnike, ki niso bili potrjeno okuženi ali oboleli, želijo pa vseeno testirati svojo žival, je na voljo plačljivo testiranje.
Za okužbo z virusom SARS-CoV-2 so dovzetne mačke, dihurji, hrčki, levi, tigri, opice makaki in nekatere vrste netopirjev, manj pa psi. Lastniki lahko živali pripeljejo na Veterinarsko fakulteto, kjer jim bomo odvzeli ustrezne vzorce.
Postopek odvzema vzorcev je za žival neboleč oziroma minimalno stresen, diagnostični postopek za dokaz virusa pa hiter, tako da lastniki lahko pričakujejo rezultat v nekaj dneh.
Lastniki živali, ki bi se odločili za testiranje, se morajo za odvzem vzorcev predhodno najaviti z elektronskim sporočilom na KoronaVet.VF@vf.uni-lj.si, kjer bodo dobili vsa nadaljnja pojasnila in navodila v zvezi s testiranjem živali.
Zakaj testiranje živali?
O novem koronavirusu je še veliko neznanega, zato so pomembne raziskave, ki bodo pojasnile načine okužbe, poti prenosa virusa, obstojnost virusa v okolju in načine delovanja virusa. Zaradi tega smo na Veterinarski fakulteti uvedli diagnostiko SARS-CoV-2 in začeli preverjati prisotnost virusa pri domačih živalih, ki so bile v stiku z obolelimi. Testiranje živali iz gospodinjstev s potrjeno okužbo s SARS-CoV-2 je skladno tudi s priporočili Svetovne organizacije za zdravje živali (OIE). Rezultati teh raziskav bodo pokazali, kako pogosto se virus prenaša z ljudi na živali, koliko časa se virus zadržuje v živalih in podobno. Hkrati pa bodo rezultati pomembni za razumevanje, ali virus SARS-CoV-2 povzroča kakršnakoli obolenja tudi pri živalih, za boljše razumevanje poti okužb pri ljudeh ter tudi za razumevanje poteka bolezni COVID-19 pri ljudeh.
Glede na do sedaj znane podatke, lahko živali okužene s SARS-CoV-2 ostanejo v domači oskrbi, saj ne predstavljajo večje nevarnosti za prenos in širjenje okužbe. Pri rokovanju s takšnimi živalmi pa priporočamo splošne higienske ukrepe.
The veterinarian on duty
Emergency veterinary assistance for dogs and cats and a telephone number of constant readiness.
Library
A wide selection of domestic and foreign professional literature in the field of veterinary medicine and other sciences.
News list
Subscribe to our service announcements and helpful tips.
Important Numbers
Registration number, Activity code, Bank Account, Tax code.
NVI On-Call Service
List of staff on standby for purposes of control.
Location
Gerbičeva 60
SI-1000 Ljubljana
Slovenija
Sample Reception
Samples are received at several locations throughout Slovenia. See where.