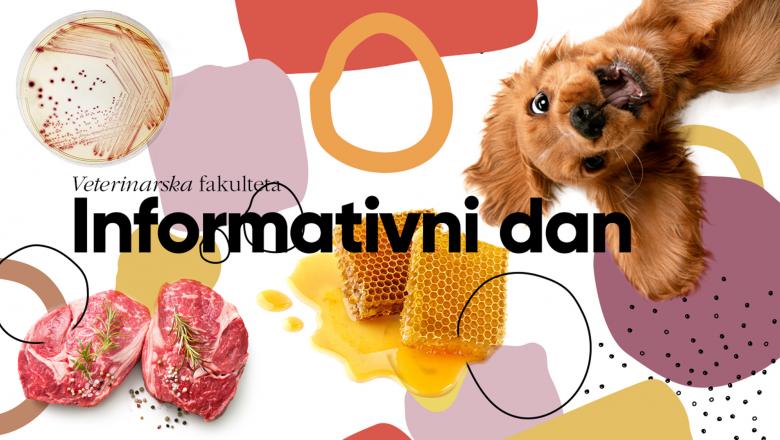 Na informativnem dnevu boste izvedeli vse kar vas zanima v zvezi s študijem Enoviti magistrski študijski program 2. stopnje Veterinarstvo.
| | | |
| --- | --- | --- |
| Kdaj? | 17. 2. 2023 ob 10.00 in 15.00 | |
| Kje? | Cesta v Mestni log 47, Klinična predavalnica | |
Spoštovane dijakinje, spoštovani dijaki,
vabimo vas k obisku informativnega dneva na Veterinarski fakulteti, ki bo 17. februarja 2023 ob 10.00 in 15.00, v klinični predavalnici na Cesti v Mestni log 47.
Na predstavitvi vam bodo dekanja, prodekanja za študijske zadeve, naši študentje in vabljeni gostje predstavili Veterinarsko fakulteto ter veterinarski poklic in vam podali splošne informacije glede študija in vpisa. Odgovorili vam bodo na vaša vprašanja in poklepetali z vami. Vse osnovne informacije najdete na naslednjih povezavah:
Anketa za bodoče veterinarje
Zelo bomo veseli, če si boste vzeli 3 minute in izpolnili anketo na naslednji povezavi.
Z anketo želimo pridobiti podatke, ki bi koristili podajanju informacij na informativnih dneh.
The veterinarian on duty
Emergency veterinary assistance for dogs and cats and a telephone number of constant readiness.
Library
A wide selection of domestic and foreign professional literature in the field of veterinary medicine and other sciences.
News list
Subscribe to our service announcements and helpful tips.
Important Numbers
Registration number, Activity code, Bank Account, Tax code.
NVI On-Call Service
List of staff on standby for purposes of control.
Location
Gerbičeva 60
SI-1000 Ljubljana
Slovenija
Sample Reception
Samples are received at several locations throughout Slovenia. See where.