Have you got an innovative idea?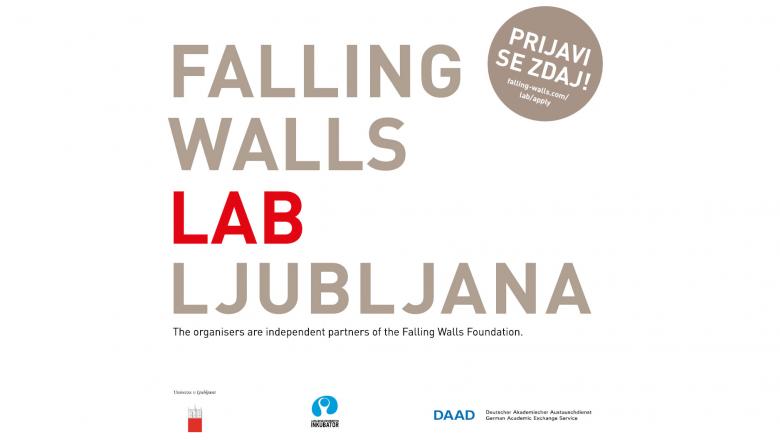 Do you believe that your idea has potential and will develop in the economic, scientific or wider social environment?
Sign up for the FALLING WALLS LAB LJUBLJANA 2019, event so we can hear and see your breakthrough idea! You can combine your unique ideas and innovative projects into a compelling 3 minute presentation in English, thus make an inroad into your chosen academic field.
This year the Falling Walls Lab Ljubljana is again being carried out by the Ljubljana University Incubator in cooperation with the University of Ljubljana and the German Academic Exchange Service (DAAD) with the support of the Federal Ministry of Foreign Affairs of Germany.
The winner of Falling Walls Lab Ljubljana will travel to the Falling Walls Lab Finale, which will take place in Berlin on 8 November 2019, and will receive a ticket to the high-profile Falling Walls conference.
Let's tear down walls together! More at: http://lui.si/fwl/
The veterinarian on duty
Emergency veterinary assistance for dogs and cats and a telephone number of constant readiness.
Library
A wide selection of domestic and foreign professional literature in the field of veterinary medicine and other sciences.
News list
Subscribe to our service announcements and helpful tips.
Important Numbers
Registration number, Activity code, Bank Account, Tax code.
NVI On-Call Service
List of staff on standby for purposes of control.
Location
Gerbičeva 60
SI-1000 Ljubljana
Slovenija
Sample Reception
Samples are received at several locations throughout Slovenia. See where.