Incidence and tumour types of domestic, exotic and wild animals in Slovenia and Montenegro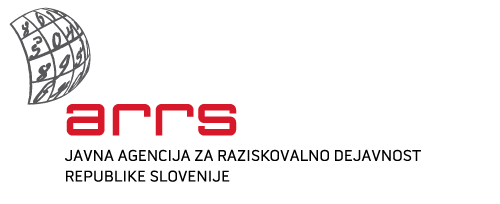 General Data
Member of UL

Veterinary Faculty

Name of the leading partner

Status

leading partner

Project code/ Projet No.

BI-ME/21-22-017

Project Title

Incidence and tumour types of domestic, exotic and wild animals in
Slovenia and Montenegro

Financier

ARRS

Project period

2021 – 2022 (extended in 2023)

Yearly sum of FTE

/

Leader

Assist. Prof. Tanja Švara

Scientific field

Biotechnical sciences / Veterinarian science / Animal pathology and epizootiology

Partners

Specijalistička veterinarska laboratorija, Džordža Vašingtona bb. p.fah 69, Podgorica, Črna gora
Project Phases
Project Description
Tumours are an important cause of morbidity and mortality in domestic and exotic animals and, to a lesser extent, in wildlife. Monitoring of tumour incidence data is important because it allows evaluation of trends over time, further exploration of possible risk factors and potential mechanisms involved in the development of certain tumours types, and evaluation of prognostic factors important for predicting the course and outcome of neoplastic diseases.
Recent studies of the incidence of different tumour types in animals are scarce, and those addressing geographic differences are even rarer. There are only a few cancer registries collecting data on tumour incidence in animals in North America, Norway, Denmark, and some provinces in Italy. In Slovenia, some small retrospective studies on tumour incidence in companion animals have been conducted, but so far there has been no study collecting data on tumours in animals diagnosed in Slovenia in the last two decades.
Therefore, the aims of the project are to collect data on the types of animal tumours diagnosed in Slovenia between 2000 and 2020, assess their incidence, collect epidemiological and clinicopathological data, and determine whether there is an association between an individual type of tumour and epidemiological and clinicopathological data.
In Montenegro, there is still no routine histopathological diagnostics of tumours in animals, so there is no data on the occurrence of individual tumour types. Therefore, one of the goals of the project is to introduce histopathological diagnostics and obtain initial data on the occurrence of tumours.
Structure of the project group
doc. dr. Tanja Švara (VF UL)
izr. prof. Mitja Gombač (VF UL)
asist. Tamara Dolenšek (VF UL)
asist. Kristina Tekavec (VF UL)
dr. Nikola Pejovič (Specijalistička veterinarska laboratorija Podgorica)
dr. Bojan Adžić (Specijalistička veterinarska laboratorija Podgorica)
Radoš Mikovič (Specijalistička veterinarska laboratorija Podgorica)